SWP brings together over 70 member organisations – experts across the sector and scales, to share, complement and invent the best solutions to secure sustainable water solutions for all. Swiss water expertise can be clustered as follows: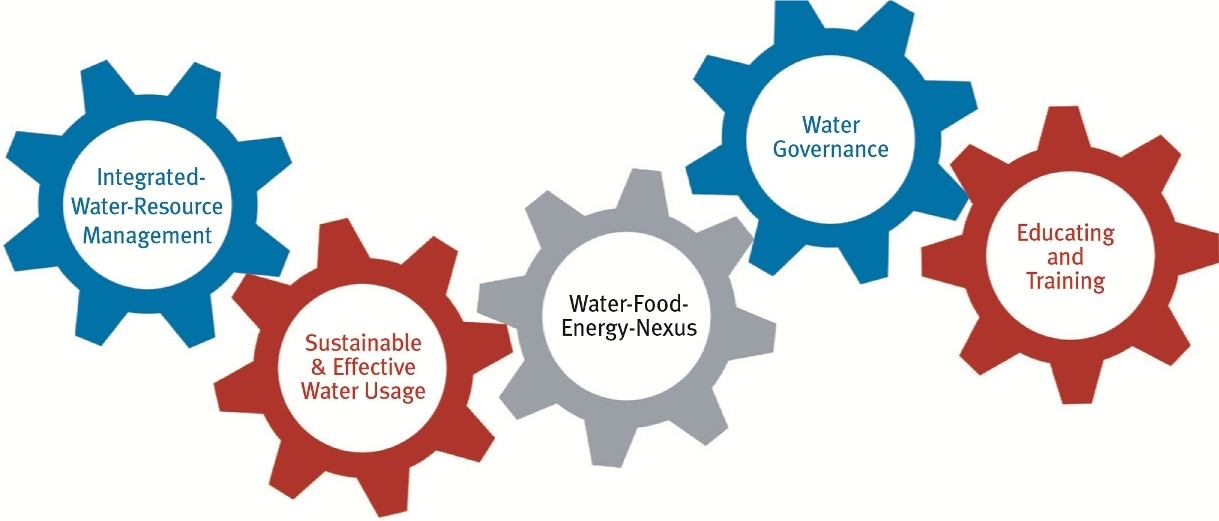 IWRM: payment for watershed services, transboundary water management, multistakeholders agreement;
Sustainable usage: innovative technologies, management of decentralized water systems, business models & behaviour changes;
Nexus: small hydropower / energy efficiency; recycling waste to value;
Governance: human rights, water integrity (accountability, transparency etc.)
Education: e-learing, capacity development, business development.
Swiss expertise presented to the World Bank
The SWP chair Olga Darazs has presented the Swiss water know how and expertise collected during thematic cluster meetings with SWP members to members of the management of World Bank's Water Global Practice and Water and Sanitation Program.