A group of passionate people ranging from high school students to retired and renowned experts came together in Schaffhausen to exchange on a common interest: water!
The event "Youth Ideas for Water" was organized by the Swiss Water Partnership (SWP) and Xylem Inc. within the frame of the "Swiss Junior Water Prize", aiming to fostering exchange between promising young talents and professionals in the water sector.

The event carried out on 6th March was hosted by Xylem Europe GmbH, one of the main sponsors of the Swiss Junior Water Prize, at their offices in Schaffhausen. These are some highlights among the many interesting aspects that the afternoon had to offer:
Luca Schaufelberger, Cynthia Baumann, and Laura Bauer presented the projects they developed to enter the national competition Swiss Youth in Science in 2017 and 2018.
The students also focused on efforts and results that have been achieved after their participation in the contest, showing their continued interest in the topics of their research.
Christian Zurbrügg (Eawag) presented the SWP Youth Strategy, underlining the importance of engaging youth in the water sector, a goal that was immediately acknowledged by Xylem.
Multiple discussions took place between the young generation and the experienced one, paving the way for future support and cooperation possibilities.
Professionals from various SWP member organizations gained an inside perspective about the technologies and solutions implemented by Xylem.
"Youth Ideas for Water" was a round success, resulting in a positive experience for all attendees, and encouraging the organization of similar exchange events in the future.
Links: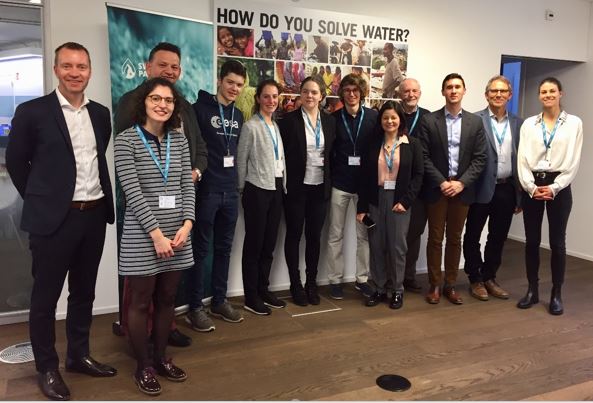 Follow Swiss-JWP on social media:
Further Documents: