The World Water Forum (WWF) 2015 took place in South Korea and was themed "Water for our Future" from April 12-17. The event attracted more than 20'000 participants from different sectors (public, private, civil society and research/academia) related to water issues. Aside from the Ministerial Declaration and thematic conferences, a non-commercial exhibition with country Pavilions was organised.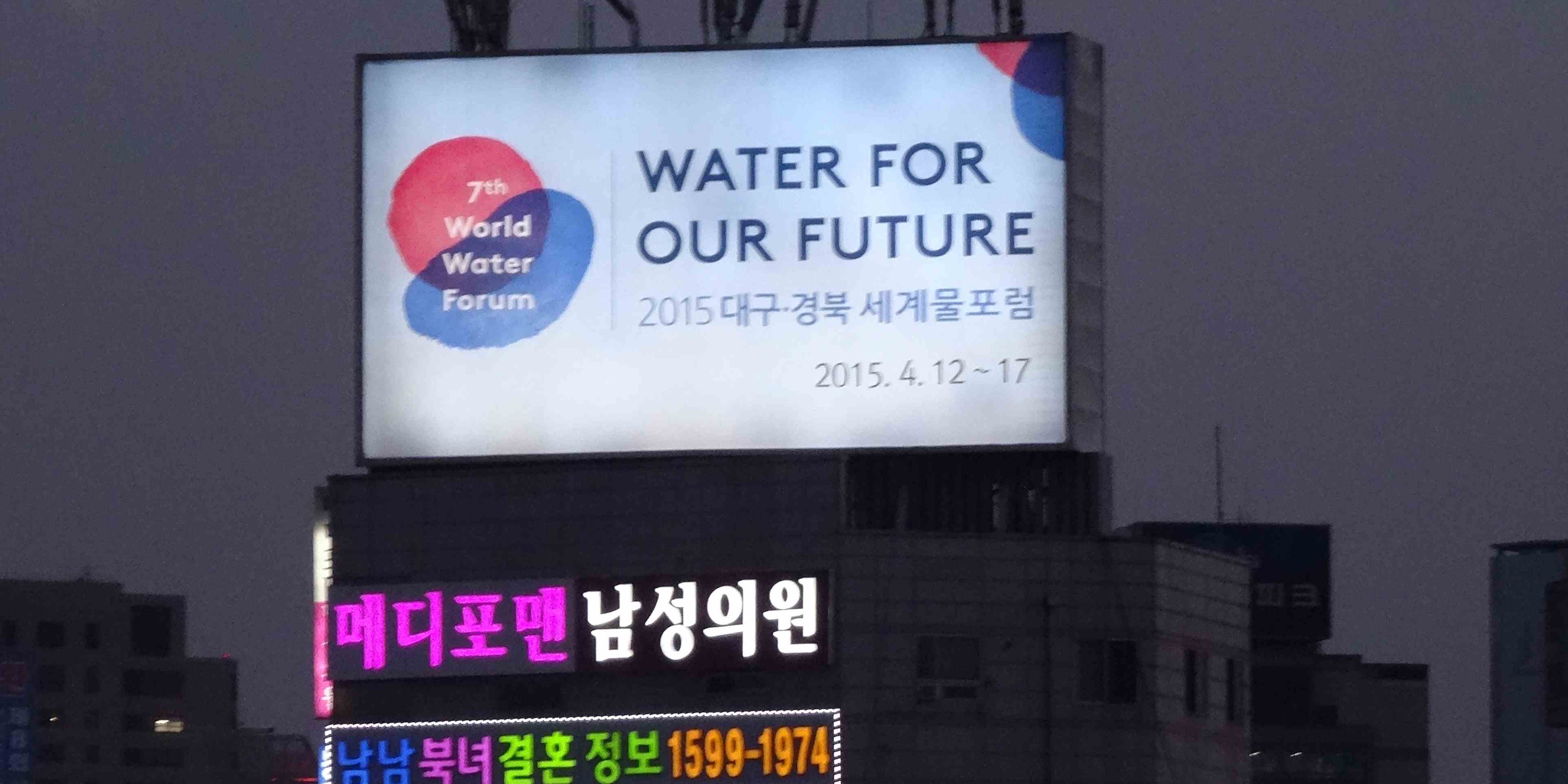 The Swiss Water Partnership (SWP) coordinated the SWP booth and organized a two-hours thematic seminar at the WWF 2015. The SWP provided the Swiss organizations a platform to present their water expertise to an international audience and to improve visibility and establish contacts at all levels, including to key players such as the International Water Association (IWA), other national water partnerships (French, Dutch, US, etc.), the World Water Council (WWC), the Swiss Embassy in Korea, local authorities and the public in general in order to gain negotiation power for advocacy processes. Furthermore the SWP was invited to moderate or present at 4 other thematic seminars and placed 3 SWP members in seminars organized by key partners, some of them at high level.
Download the program: SWP Flyer World Water Forum
SWP booth
Overall, there was a total of 17 presentations at the SWP booth throughout the week. Some partners decided to present a novel product, other showcased an innovative experience, and others decided to use the moment for an interaction with the audience (pictures and signing of petition). One of the highlights of the weekly program was the "Swiss reception" with 150 guests, organized by the Swiss Embassy to Korea and SDC.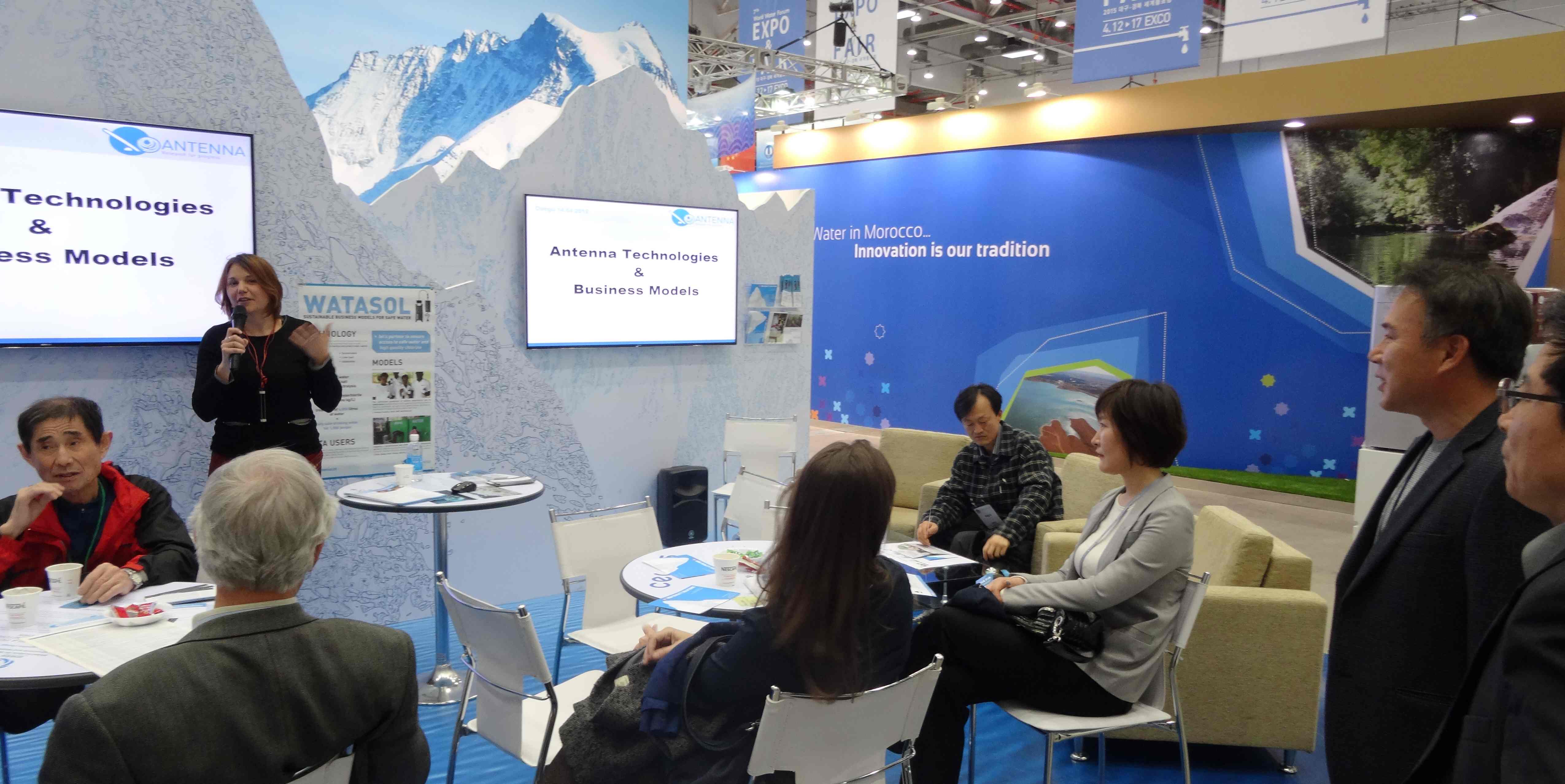 Thematic seminar
The two-hours thematic seminar on Getting Research Into Policy and Practice (GRIPP) was organized by the Swiss Water Partnership and involved several SWP members: The Swiss Federal Institute for Aquatic Science and Technology (Eawag), the Global Institute for Water, Environment and Health (GIWEH), the Center for Water and Sanitation (CEWAS), along with external guests "Organisation Nacional de l'Eau et Asainissement" (ONAS) and a representative of the International Water Association (IWA). The high quality presentations were followed by lively group discussion with a very international audience (40 participants from all sectors and from all over the world) and can be summarized as follows:
Use the feedback from the field to guide research.
There is a need for better communication among all actors: researchers, policy-makers and practitioners.
Align the incentives between all actors.
It's about people; establishing good relations between all actors takes time and effort.
Download the full report here.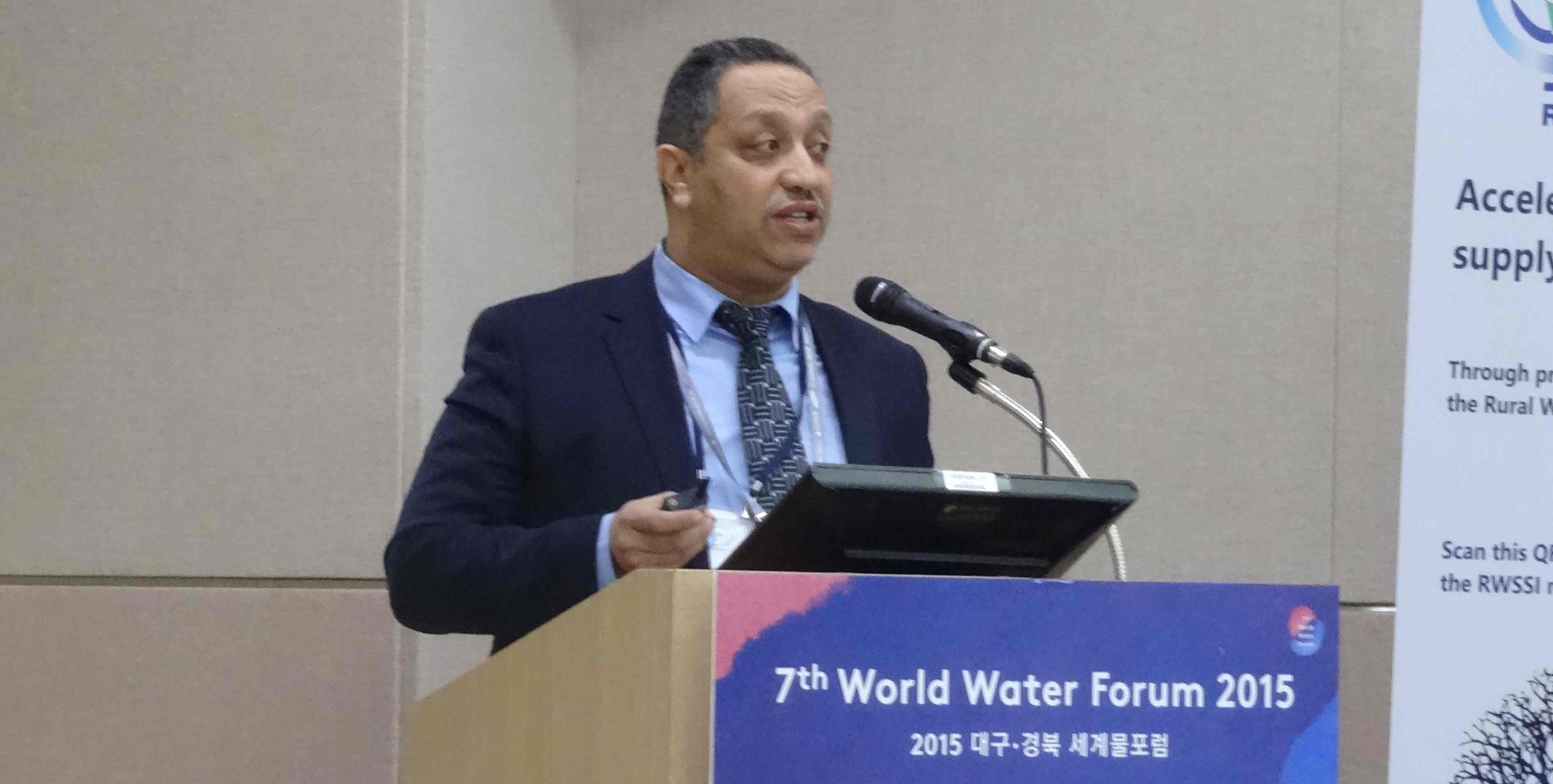 PROGRAM:
Sunday 12 April
Monday 13 April
Tuesday 14 April
Wednesday 15
Thursday 16 April
Friday 17 April