Nestlé S.A.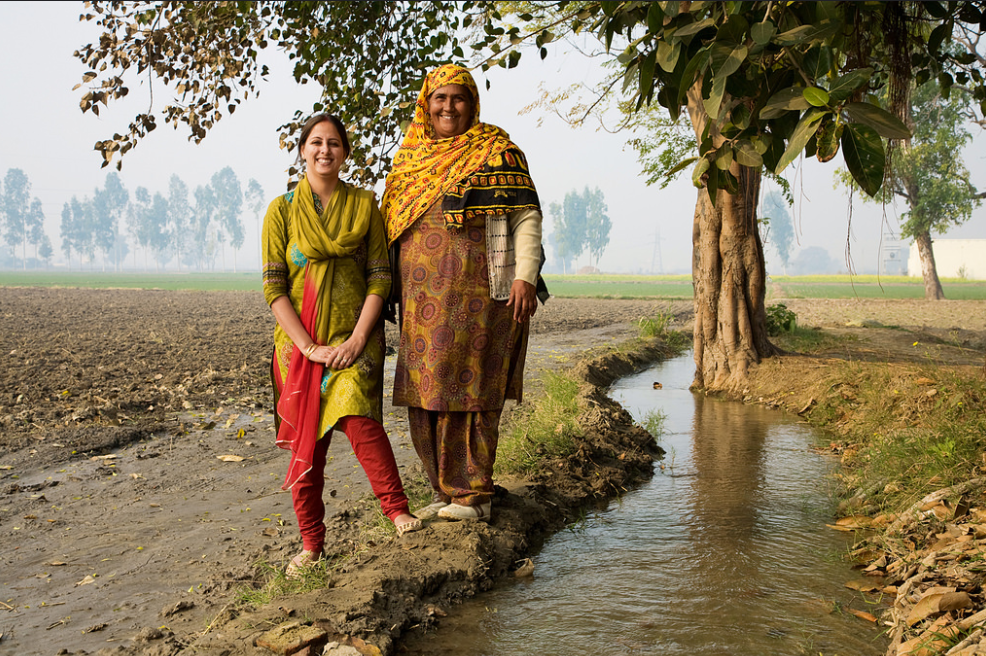 Nestlé is the world's largest food and beverage company. We have more than 2000 brands ranging from global icons to local favourites, and we are present in 191 countries around the world.
Nestlé's purpose is enhancing quality of life and contributing to a healthier future. We want to help shape a better and healthier world. We also want to inspire people to live healthier lives. This is how we contribute to society while ensuring the long-term success of our company.
Video
What we do
At Nestlé our purpose is to enhance quality of life and contribute to a healthier future for individuals and families, for the communities where we work and for the planet. When we make products we do it in a way that respects the environment around us, and we ensure we use resources carefully, stewarding them for future generations. This is especially true for water.
At Nestlé, we care for water. Together, we steward resources for future generations. We unequivocally believe that access to water is a basic human right. We believe that water is a shared and precious resource to be managed sustainably by all users in the watersheds where they live and operate. This is water stewardship
We are convinced that through collective action we can make an even greater impact.
With our partners we have identified 4 key areas which build on water efficiency measures and programmes that Nestlé has been developing and improving over the last 10 years
COMMUNITIES
Providing access to water and sanitation
We are providing access to clean water around our sites and support our partners to provide access to clean water and sanitation facilities, and hygiene information to help reduce the risk of water-borne diseases like cholera.
FACTORIES
Doing more to reduce, reuse and recycle water
Boosting water use efficiency, protecting water resources and incorporating 'best in class' recovery and recycling technologies.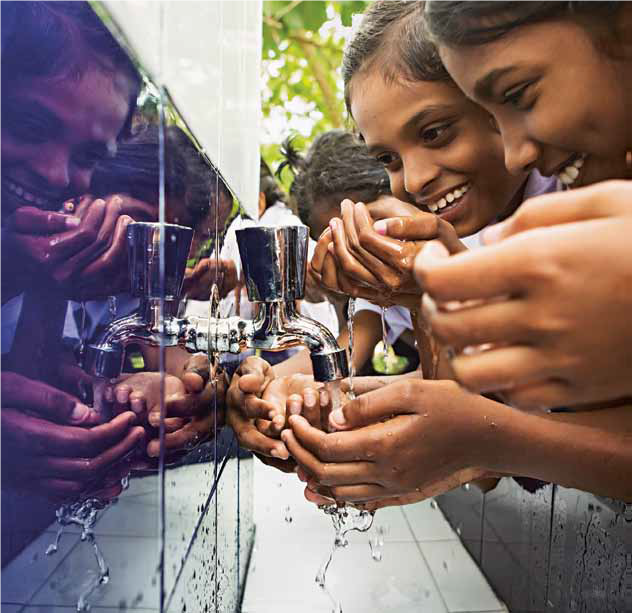 WATER CATCHMENTS
Working with partners to preserve shared water resources
Widening collective actions around water stewardship in watersheds around Nestlé sites to improve water governance, water resources and water quality in a way that is socially equitable, economically beneficial and environmentally sustainable.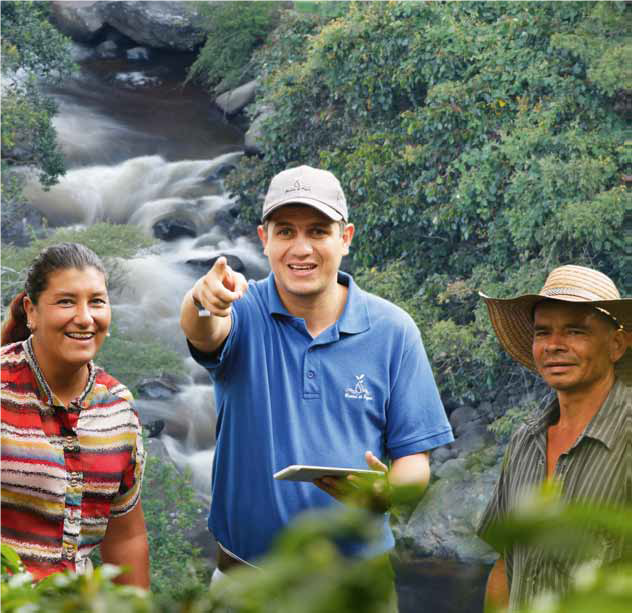 AGRICULTURAL SUPPLY CHAIN
Helping farmers improve water management practices
For 15 years we have been working around the world on projects promoting good agricultural practices at watershed level, and include farmer training and the use of risk assessment tools among others to help reduce water use.

Thematic expertise
Based on thematic cascade, select where our key competencies are
Integrated Water Resources Management

Bottom-up inclusive water resources management
Water Resources Mapping, Monitoring and Management
Payment for ecosystem services & Water footprint

Water Food Energy Nexus

Water for Food
Waste/Wastewater to Food

Human right & IntegrityWater Policy and Governance

Sustainable and effective water use

Wastewater treatment & water pollution control
Water saving technologies (smart meters, cost-effective desalination)
Tariff systems, financial models, etc.

Climate change and DRM

Climate change resilience

Finances & Insurance

Equity funds e.g. targeting water technologies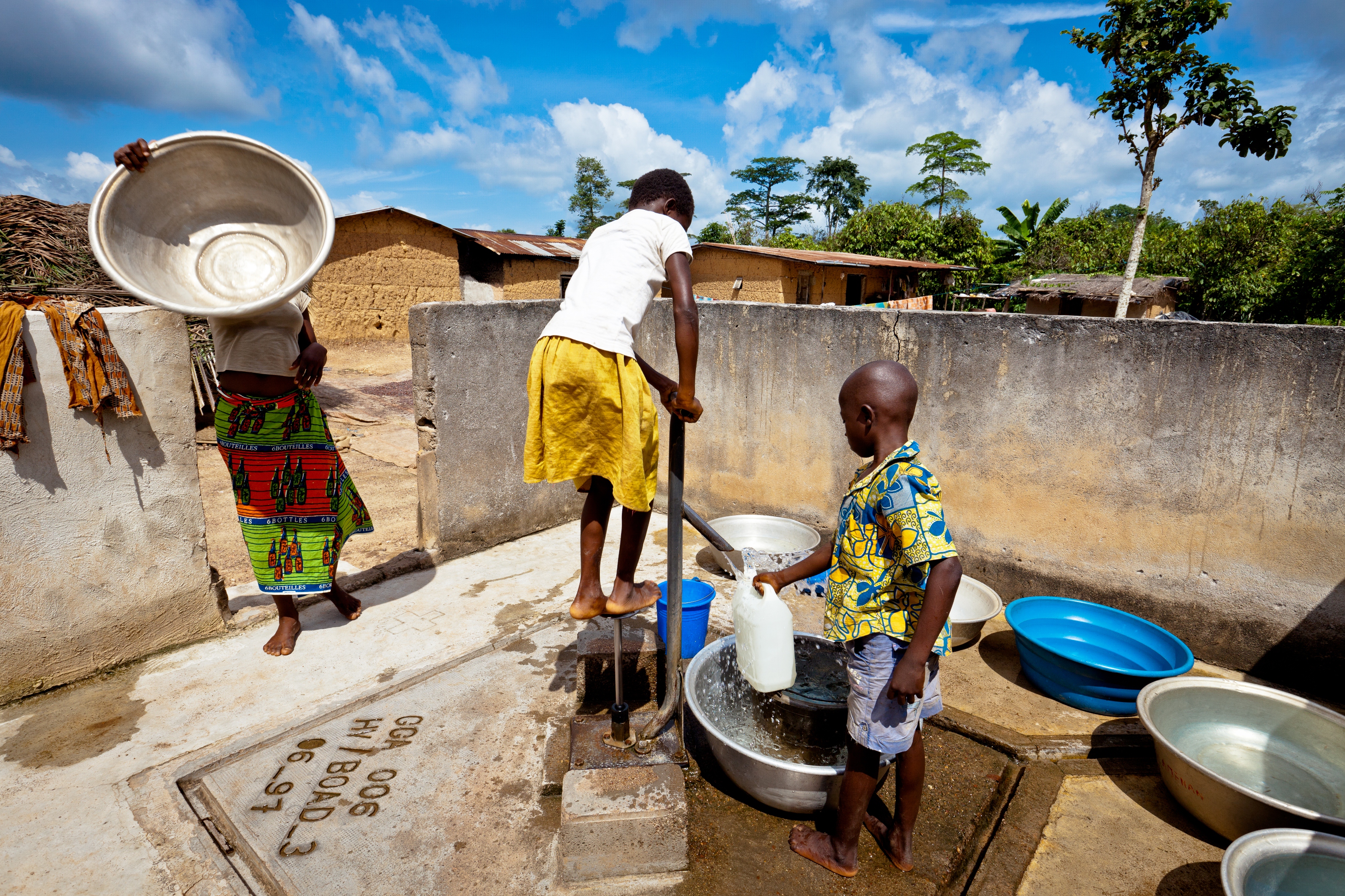 Where we work
Algeria, Angola, Argentina, Australia, Austria, Bahrain, Bangladesh, Belarus, Belgium, Benin, Bolivia, Bosnia And Herzegovina, Brazil, Bulgaria, Burkina Faso, Cambodia, Cameroon, Canada, Caribbean, Chad, Chile, China, Colombia, Congo, Democratic Republic of Costa Rica, Côte d'Ivoire, Croatia, Cuba, Czech Republic, Denmark, Dominican Republic, Ecuador, Egypt, El Salvador, Fiji, Finland, France, Gabon, Germany, Ghana, Gibraltar, Global, Greece, Guatemala, Haiti, Honduras, Hong Kong, Hungary, India, Indonesia, Iran, Ireland, Israel, Italy, Jamaica, Japan, Jordan, Kazakhstan, Kenya, Korea, Republic of, Kuwait, Lebanon, Macedonia, Malaysia, Malta, Mauritius, Mexico, Morocco, Mozambique, Netherlands, New Caledonia, New, Zealand, Nicaragua, Nigeria, Norway, Oman, Pakistan, Panama, Papua New Guinea, Paraguay, Peru, Philippines, Poland, Polynesia, Portugal, Puerto Rico, Qatar, Romania, Russia, Saudi Arabia, Senegal, Serbia, Singapore, Slovakia, Slovenia, South Africa, Spain, Sri Lanka, Sweden, Switzerland, Syria, Taiwan, Thailand, Trinidad and Tobago, Tunisia, Turkey, Ukraine, United Arab, Emirates ,United Kingdomm United States, Uruguay, Uzbekistan, Venezuela, Vietnam, Zambia
External links
http://www.nestle.com/csv/planet
http://www.nestle.com/csv/case-studies