International Secretariat of Water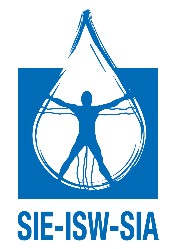 The International Secretariat for Water (ISW) forms a movement bringing together citizens – including young people – and organizations who are committed advocates for water. Their commitment is to ensure that all people have access to drinking water and sanitation. Building on evolving knowledge, innovative partnerships and creativity, ISW develops initiatives that upholds the universal right to water, while preserving the resources for future generations. The network and its partners build bridges and enable dialogue between all stakeholders — government, civil society, education and the private sector. ISW has a special focus on smaller rural and semi-urban communities, where the need for adequate infrastructure is often greatest. Using watersheds as a framework, we help communities implement integrated water resource management.

What we do
The ISW movement's vision is of a world where all men and women have access to a sustainable supply of safe water and to sanitation, while preserving water resources. The ISW movement considers that water, regardless of what it is used for, is a source of both development and shared prosperity. The ISW activities are focused on three lines of actions:
ISW develops field projects in countries where there is a lack of water and sanitation infrastructure (i.e. Peru, Moldova, Central Asia). ISW always works in collaboration with local partners to implement these projects. In this way, we contribute to consolidating local governance in each country. Through its actions ISW seek to strengthen local partners, not replace them. ISW also tries to develop collaboration between the public sector, civil society and entrepreneurs.
ISW carries out a wide range of advocacy activities to influence decision-makers (i.e. Blue Passports, Blue Books, the Butterfly Effect Network). The overall strategy is based on the sharing of information, the coordination of coalitions, the mobilisation of grassroots organisations and the use of media and communication tools.
For over 20 years, the ISW movement has been raising youth awareness around integrated water resource management, encouraging them to take action, assume their civic responsibilities and enabling them to develop initiatives with other young people from around the world through the Youth Parliaments for Water. For 2017-2022, ISW has launched a new youth strategy: #WaterGeneration. Our role is to mobilize, connect and support young water leaders from 18-27 with innovative programs and a resource centre. Over the next five years we will work to build a movement for action.
VIDEO #WaterGeneration Youth Strategy:
#WaterGeneration workshop in Ouagadougou – Group photo

Thematic expertise
The specificity of the ISW movement lies in the strength of its network and its capacity to decrypt the needs of civil society and, more widely, those of the water sector. Through spectacular "media events", and innovative multi-stakeholder initiatives which drive and foster the participation of the most marginalised groups within society – youth, the poor, women – in the decision-making process at all levels, ISW contributes to responding to these challenges and needs.
Our areas of action include:
Water Policy and Governance
The right to water
Water as a factor of peace (Human right & Integrity, Water Law & Regulation, Management of public water and sewage utilities)
Water as a source of art, culture and tradition
Integrated Water Resources Management
Youth awareness and involvement in decision-making processes
Basin-based, people-centred water resource management (Blue Peace & Transboundary water management, Bottom-up inclusive water resources management, Water Resources Mapping, Monitoring and Management, Payment for ecosystem services & Water footprint)
Sustainable and effective water use
Shared prosperity
Decentralised financing mechanisms (Water saving technologies (smart meters, cost-effective desalination) and Tariff systems, financial models, etc.)
More specifically, our know-how is based on:
Promoting local knowledge and strengthening institutional capacities
Promoting local, national and continental alliances
Involving youth and elders in finding innovative solutions
Designing information campaigns that promote integrated watershed
Management whether on a local or international scale
The use of events as tools for communication and advocacy

Where we work
Field Projects
Peru, Moldova, Tajikistan, Uzbekistan, Togo, Benin, Burkina Faso
Advocacy
Our advocacy actions include various activities such as Blue Books, Blue Passports and the Butterfly Effect Network that includes over 100 partner organizations.
For instance, the Blue Book is present in the following countries:
Peru, Mali, Benin, Burkina Faso, Senegal, Niger
Youth Parliaments for water
Our members come from various countries, among others:
Argentina, Armenia, Barbados, Belgium, Benin, Bulgaria, Burkina Faso, Cabo Verde, Cambodia, Canada, Chile, Côte d'Ivoire, Czech Republic, France, Gabon, Germany, Greece, Guatemala, Haiti, Israel, Italy, Jordan, Kosovo, Laos, Latvia, Malta, Morocco, Mexico, Moldova, Netherlands, Nigeria, Pakistan, Poland, Russia, Sao Tomé, Switzerland, Thailand, Togo, Turkey, Uganda, United States

Group photo – Astana youth
External links
Facebook: @InternSecrWater    |     Twitter: @InternSecrWater
European Youth Parliament for Water
How to establish a full cost recovery water supply system? 
The Youth for Water and Climate Platform