The Stockholm World Water Week (SWWW) 2016 will take on 27 August-2 September under the theme "Water for Sustainable Growth". This broad theme is oriented along six more specific thematic groups:
Water, jobs and sustainable growth (including the links to the implementation of the 2030 Sustainable Development Agenda).
The water and growth challenge
The economic perspective
The social perspective
Governing water for sustainable growth
You can find more information on the thematic scope in this document.
This year again the Swiss Water Partnership (SWP) intends to host thematic events and workshops. Please take some minutes to complete this small survey regarding your intention to participate at the Stockholm World Water Week and your inputs regarding topics for joint thematic events.
The annual SWWW is a key international water event which attracts over 3'000 key decision makers in the international water sector.
The SWP coordinates the submission of proposals and the execution of thematic events (seminars and workshops). Furthermore the SWP develops and implements a Swiss booth together with its members.The thematic events and the Swiss booth attract international water decision makers and provide an opportunity to present, collect critical feedback and network with international experts.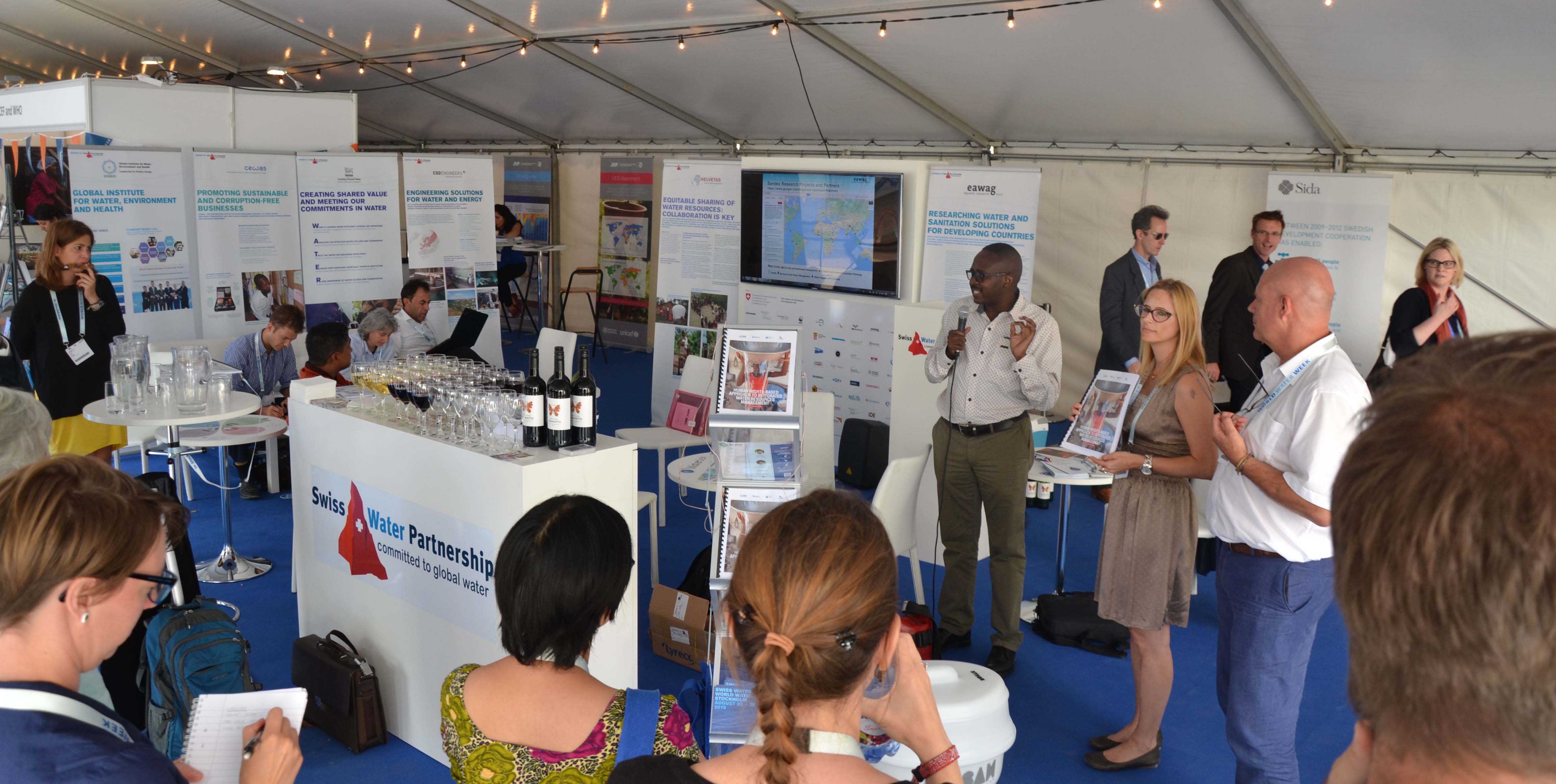 SWP members are encouraged to propose themes for a joint thematic event. The SWP Secretariat supports them in developing a competitive proposal and finding relevant partners. For now the SWP Secretariat would like to collect the idea of themes for the thematic events in order to identify potential seminar topics.
Based on the ideas collected on the previous page, the SWP Secretariat would like to have a first discussion with the interested SWP Members in order to identify themes and working groups for the preparation of joint thematic events.
This preparatory meeting will take place on the 1st of December, at Eawag in Dübendorf, from 15h00 to 16h45, prior to the event "The Sustainable Development Goals – what can Swiss actors contribute?"