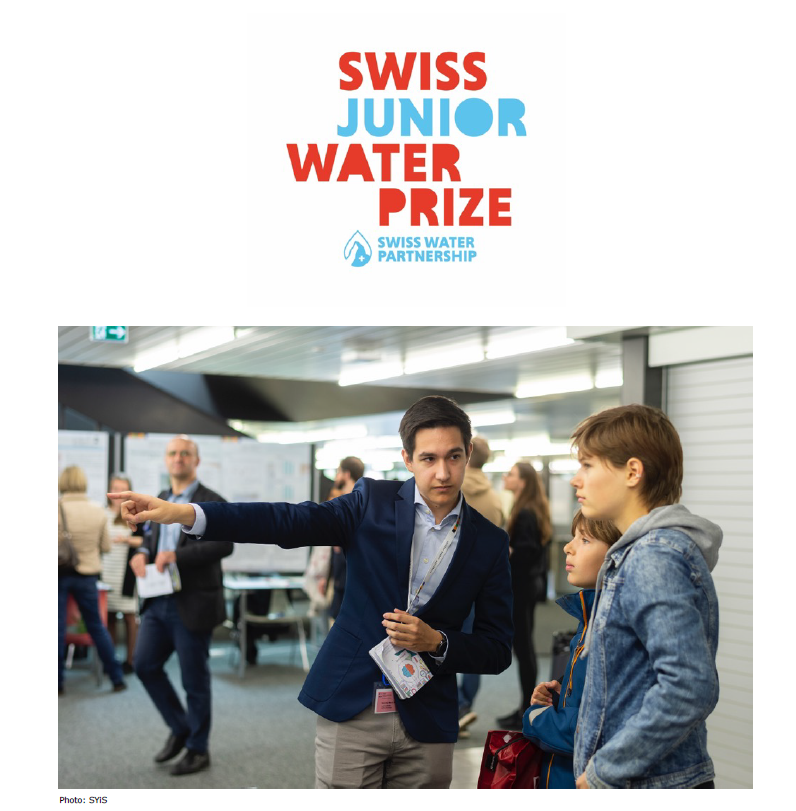 As winner of the Swiss-JWP, Zamir Borojevic was entitled to represent Switzerland at the Stockholm Junior Water Prize (SJWP) during the last week of August 2019. This is the most prestigious event dedicated to water and Mr. Borojevic proved to be a worthy ambassador of Swiss youth, displaying deep knowledge on the subject of his research during the project presentation in front of the international jury.
>>>>>>>>>>>> Read the full report HERE. <<<<<<<<<<<<<
Swiss Entry
Tardigrades Under the Influence of Acidic and Alkaline Solutions,
and UV-C Radiation – Zamir Borojevic
Tardigrades are very small animals who belong to the taxon of Ecdysozoa, and are found in most water bodies, sediment and moss. They have developed the unique ability to react to rapidly changing environmental conditions by changing their physical
characteristics and taking on different stages of resistance. Climate change not only has an influence on temperatures around the world, but it also affects the physical characteristics of different waters, which results in need of adaptation for all organisms living in aquatic ecosystems. The aim is to investigate the tolerance and vitality of Hypsibius exemplaris under the influence of different pH values and different dosages of UV-C light and thereby create a diagram for their tolerance and vitality for each experiment.
Contest and related activities
A total of 56 finalists from 35 countries submitted written projects to enter the SWJP at the beginning of June. During the contest week in Stockholm, each finalist was interviewed by the 7 members of the jury who had previously read and evaluated the submitted projects. The Swiss contestant was interviewed on Monday 26th August in the second group of finalists. Besides the interviews by the jury and the projects' exhibition framed within the World Water Week, the contestants attended a series of events that encourage intercultural exchange and strengthen friendship bonds among the participants. They were also the main actors during Malin Falkenmark´s Young Scientists Symposyum on Climate Change, where the finalists submitted a common Youth Statement on Water and Climate Change to be included in the final review of the World Water Week. The highlight event was the award ceremony of the SJWP, where the finalists had the opportunity to meet H.R.H. Crown Princess Victoria of Sweden, patron of the prize.
Winning project
Winner of the Stockholm Junior Water Prize 2019 was Macinley Butson, from the Australia, for her project "The SODIS Sticker – Development of an Inexpensive and Deployable Film-based Detector for Accurate Ultraviolet Solar Disinfection (SODIS) of Water".
>>>>>>>>>>> Read the full report HERE. <<<<<<<<<<<<<