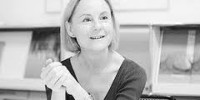 How did the Swiss Water Partnership come about?
Water is an indispensable resource for human and economic development. The SWP came about as a result of the observation that our country, while especially well-provided with water resources, "imports" more than 80% of the fresh water used to produce the goods and services consumed in Switzerland. It is therefore in Switzerland's interest, and a Swiss moral obligation, to support those countries that are less well-supplied with water resources and to contribute its expertise towards facing the global challenges in this field.
What are the aims and philosophy of the SWP?
The specific objectives of the SWP are as follows:
– To enable its members to meet, to exchange information on their activities and international initiatives, and to share knowledge;
– To ensure that Swiss expertise, solutions and research are widely known by means of improved coordination of the Swiss players at an international level;
– To contribute to the shaping of water policies in agreement with the general objectives of the SWP, and to initiate an intersectoral dialogue between the players.
Have you backed any specific projects yet?
The SWP is a very recent platform and specific activities are still in the course of being initiated: networking activities, group work to facilitate the development of intersectoral partnerships between members, the organisation of a members' fair with development banks, attendance by the SWP at the next global energy and water summits in Abu Dhabi (January 2013) and the World Water Week in Stockholm (August 2013), and the formulation of joint approaches to the major global issues.
What added value can the SWP offer to Swiss SMEs involved in water treatment?
The SWP enables Swiss SMEs involved in water treatment at an international level to establish contacts, exchange knowledge and strategic information, and to develop partnerships with others. For example, a partnership between an SME and an NGO or a Federal office may enable pilot technology to be tested under real conditions. The SWP "umbrella" may also enable these SMEs to highlight their expertise and solutions at key international events in the water sector, multiplying their visibility and their impact.