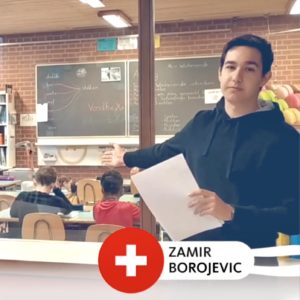 "They are our future, the next generation can continue where we left off. But before they can do it, we need to start taking action, now."  
Zamir Borojevic, winner of the Swiss Junior Water Prize 2019 and fellow finalist of this year's Stockholm Junior Water Prize sent a messages to the international leaders gathering im Madrid for COP25.The World Climate Summit 2019 takes place in Madrid from 2nd to 13th December with the objective of reaching agreements and commitments between nations to fight agains the effects of climate change.
Watch the message here
Read also the statement of the finalists on climate change Young Water Scientists Call for Climate Action.