The Swiss Water Partnership (SWP) is a multi-stakeholder platform bringing Swiss organisations from the academic, civil society, public and private sectors together to find innovative solutions for water challenges in developing and transition countries.

SWP offers to members:
Targeted information on global water issues
Thematic knowledge exchange and dialogue
Business opportunities, information broker
Advocacy tools & exchange of experiences
SWP offers to externals:
Infos about high-quality Swiss solutions
Swiss position on the post-2015 agenda
Water security: the Swiss expertise

SWP brings together over 70 member organisations – experts across the sectors and scales, to share, complement and invent the best solutions to secure sustainable water solutions for all. More >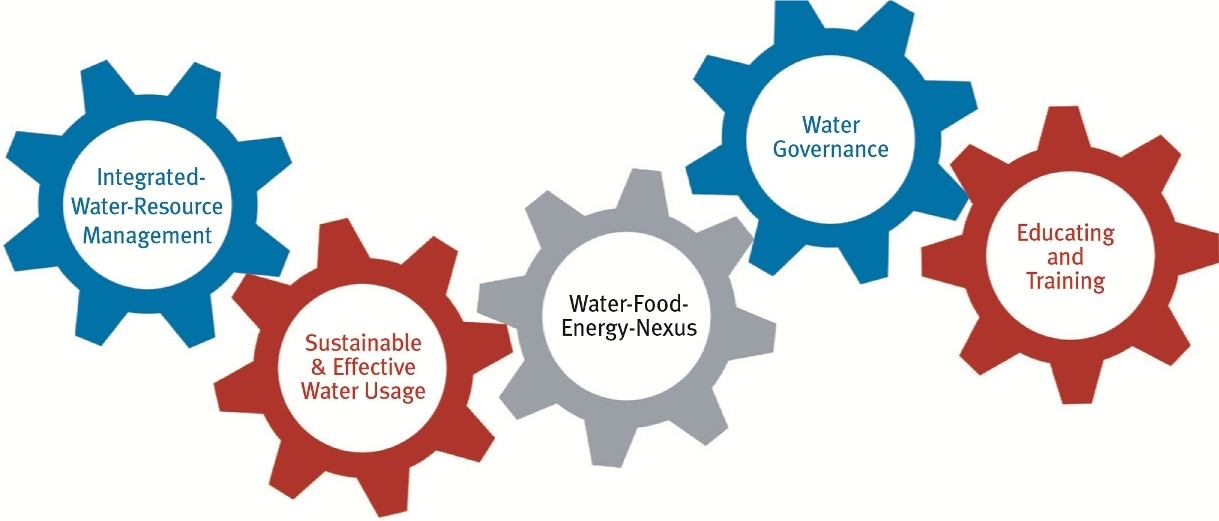 SWP members have field offices or local partners around the globe, but mainly in developing and transition countries.

SWP promotes integrated solutions for (waste)water, energy and food security management and fosters partnerships across sectors and scale to go beyond a narrow sector approach.
Thomas Zeller (SWP Co Chair) explains SWP:
SWP wants to show solidarity by supporting less privileged countries in finding integer solutions (i.e. transparent, accountable and participative results) to achieve water security for their people and ecosystems. SWP aims at promoting a sustainable and equitable use and management of water resources and universal access to water and sanitation. To achieve this we have organised our activities in line with the following objectives: