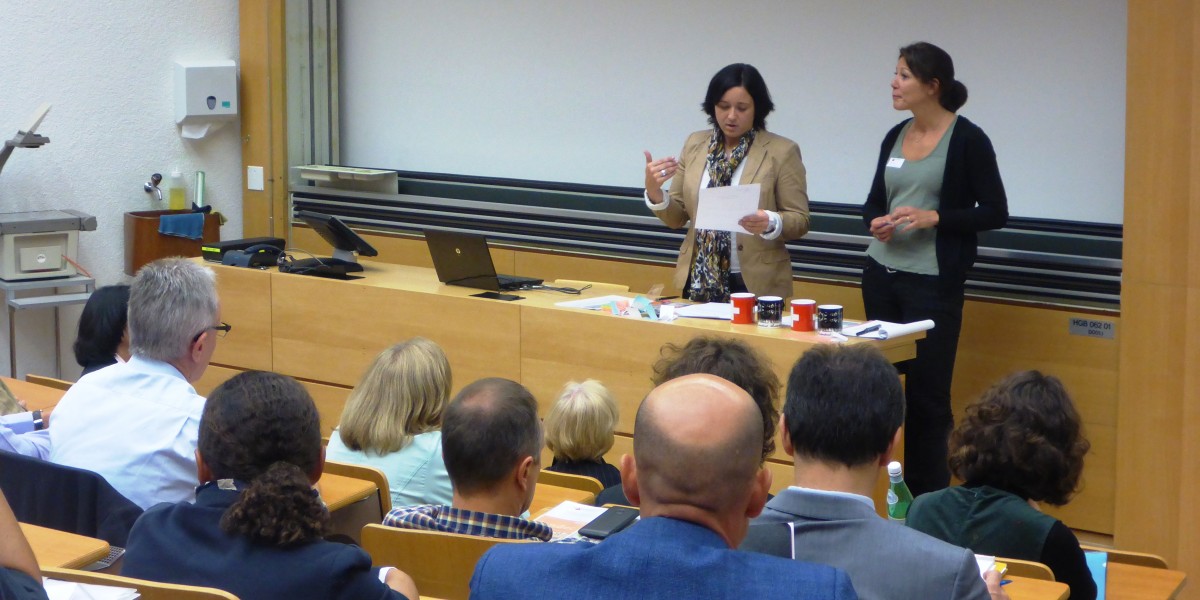 Discussion Groups (DGs)
SWP Discussion Group development of cross sectoral partnerships: This DG has provided the Secretariat with very useful inputs for activities with the members to build ownership and trust of the platform and to foster cross sector collaboration. Successful events fostering cross sector collaboration include a poster session where members illustrated their cross sectoral projects on the occasion of the world toilet day 2012, community building activities at the SWP Anniversary 2013 and a cross sector collaboration game at the Knowledge and Trade Fair 2013.
Working Groups (WGs)
Capacity Development: This working group is systematically analyzing the existing trainings in water and sanitation offered by SWP members and assessing the needs for further training. Based on the gaps in training offers found, the WG aims at developing and piloting new training offers tailored to these additional needs.
Stockholm World Water Week (SWWW): This WG develops every year the concept for the Swiss presence at the World Water Week. This includes the Swiss booth with joint ownership of the different co-owners and numerous interactive booth activities including the official Swiss reception. See outcome report from SWWW 2014.
Seminar on water and energy: This working group has developed the concept for a 3 hours seminar on water and energy at SWWW 2014 to tackle trade-offs between water and energy across sectors and scales. Read the outcome report of the  SWP seminar on water and energy
Water integrity: This WG has organized a side event on water integrity at the World Water Week 2013 and is currently preparing a Swiss seminar on water integrity for early 2015. Read the Outcome report from the water integrity side event
Water in Post 2015: This working group has commented and complemented the Swiss position for a dedicated future water goal. Since the official Swiss Position on Water in Post2015 Agenda was endorsed by the government and by all SWP members the WG members are coordinating their advocacy activities reaching out to their partners in the South to advocate for a comprehensive water goal in the post 2015 development agenda.
World Water Forum 2015: This WG is developing thematic proposals how the Swiss water expertise can best be presented in the framework of the World Water Forum 2015 in South Korea.