Mar 22, 2021 | 1:30 pm
13:30 - 16:00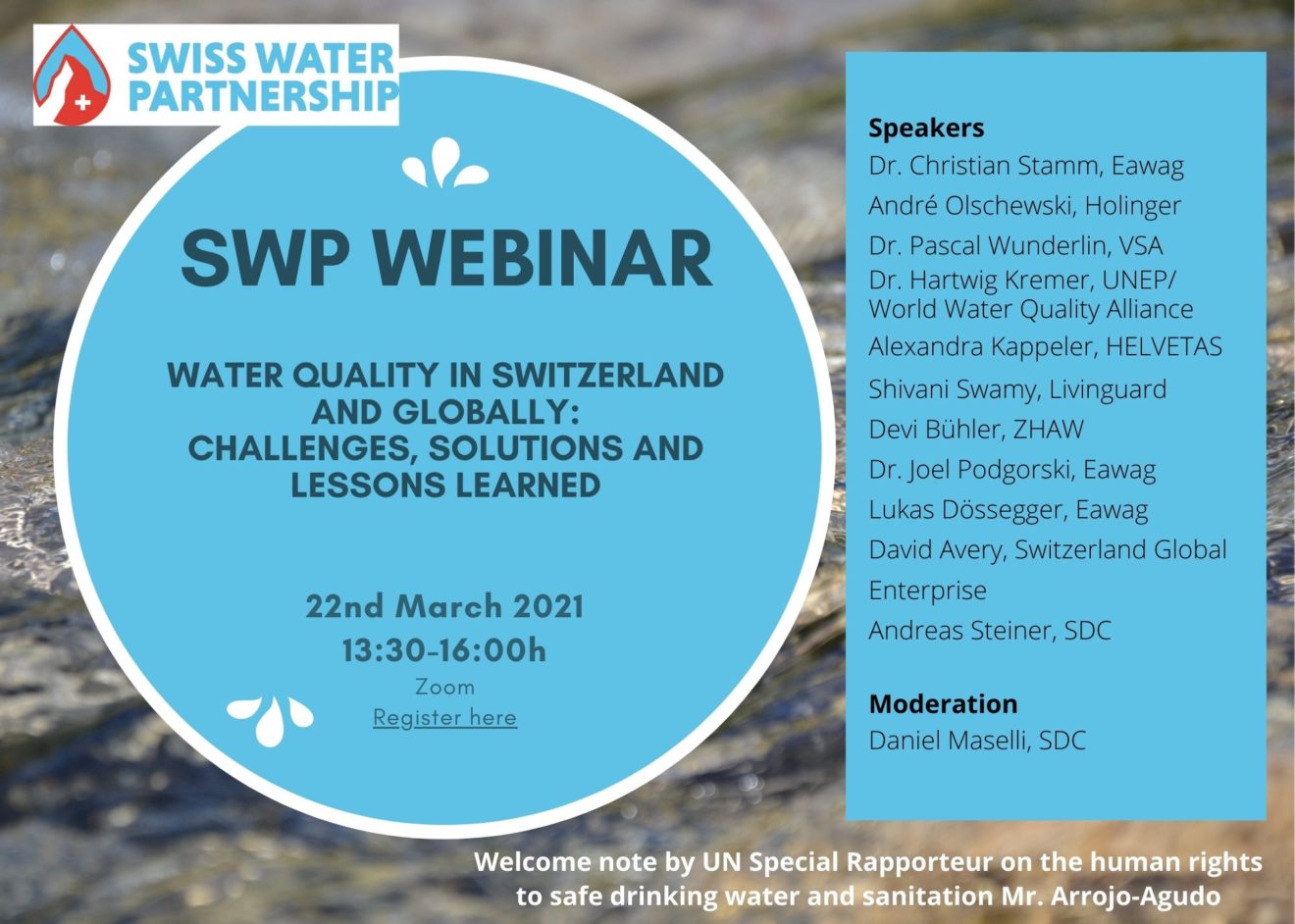 We are very happy to invite you for a Swiss Water Partnership Webinar "Water Quality in Switzerland and globally: Challenges, solutions and lessons learned" on occasion of the World Water Day 2021.
SWP members have identified the issue of water quality of interest to update each other on challenges and solutions, and to build a bridge from the situation in Switzerland to the international level. Access to clean water and the protection of natural resources are global challenges and have a high priority and relevance for Switzerland as well as globally. For this reason, the World Water Day is an opportunity to create awareness and to share knowledge about this topic with also relates to the UN water theme "valuing water". We want to learn from actors in Switzerland on how to successfully protect and treat water but also from Swiss experts who are implementing projects around the globe.
The focus of the first part of the webinar is on the overall water resources situation in Switzerland, the water supply and management, wastewater treatment and the legal framework. The webinar will show how the municipalities and the water utilities manage water quality and how they deal with emerging pollutants (e.g. micro plastics). The second part aims to get an overview of the challenges on international level, presents Swiss solutions and approaches for water treatment on household level, for industrial use and strengthening of municipalities in wastewater treatment. It will be discussed what Switzerland can contribute on international level as well as the responsibilities for trade supply chains in terms of international water quality questions.
Register here.
Map Unavailable