Sep 6, 2018 | 12:00 am
Ganztägig

The SWP is organizing an internal learning event on the topic of assessment of surface and groundwater. This one-day event will take place on 6. September 2018 in Zurich (NADEL | Clausiusstrasse 37, Zürich, Switzerland).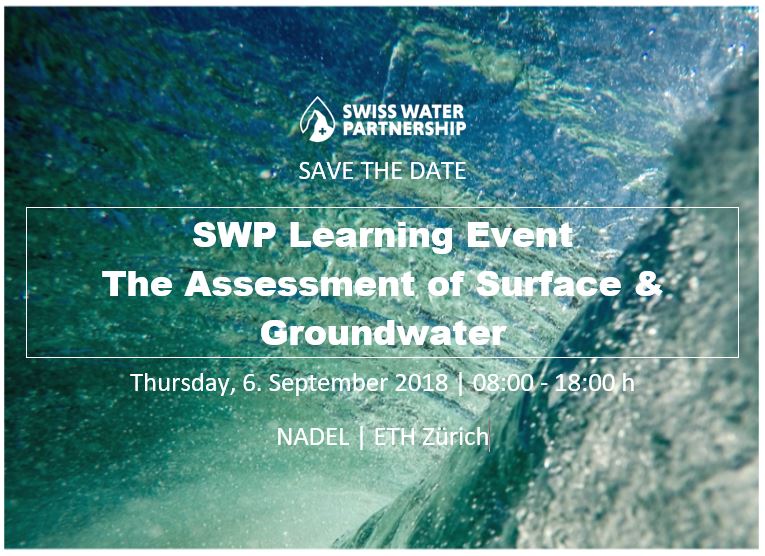 Targeted participants: any SWP member willing to gain additional concrete knowledge on groundwater recharge, surface water measurement, quality issues (assessment of major parameters as well, mapping of geogenic contamination). An inspiring plenary will end the event to discuss the concrete use of these tools in the field.
Please spread the news internally and save the date!
Date and Time: 6 .September 201 | 08:00 am
Where: NADEL, Center for Development and Cooperation, Building CLD, Clausiusstrasse 37, 8092 Zürich Link:https://www.ethz.ch/content/specialinterest/gess/nadel/en/the-group/how-to-find-us.html
Cost: CHF 90.00
For more information on the program will follow.
Event location: NADEL, Clausiusstrasse 37, , Zürich, Switzerland