To all the Young Water Experts, check out the opportunity to join the World Water Camp 2020!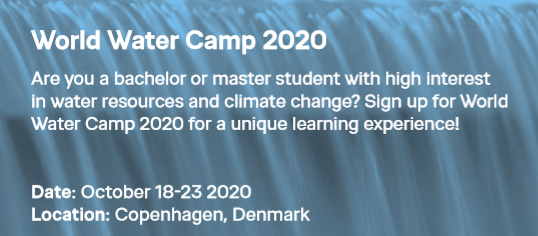 The VIA University College of Denmark and a number of Danish sponsors have gone together to create a possibility for 50 students from all over the world to win a fully paid trip to Denmark in connection to the IEA World Water Congress. The visit will include dedicated training and access to the exhibition and technical conference and tours. The students must apply for one of the 50 seats.
Further information:
The deadline for application: 15th January 2020.
Contact: Jesper Goodley Dannisøe, Director, Danish Water Forum. Email: jda@dhigroup.com