Feb 15, 2018 | 12:00 am
Ganztägig

We are pleased to share an exciting opportunity for youth to engage in the water sector!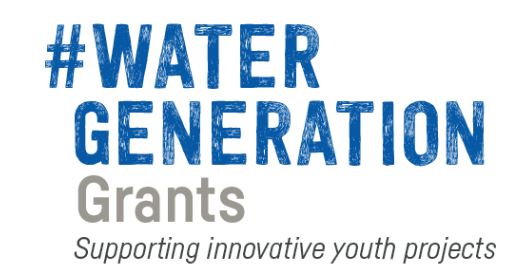 #WaterGeneration Grants
What does Water and Peace look like to your community? And how can you make a real difference?
With #WaterGeneration Grants, Solidarity Water Europe (SWE) will provide European youth with the tools to develop and implement innovative and creative projects based on the theme of the 14th European Youth Parliament for Water, Water and Peace. Previous attendees of any previous European Youth Parliament for Water, as well as other national or regional water parliaments and events, are welcome to apply. SWE is looking for original, high-quality projects that accomplish two main goals:
Growing and strengthening youth participation in the cause of water.
Contributing to positive and lasting change in the areas of water supply, sanitation and water resource management.
WHAT
Solidarity Water Europe and partners are offering grants for outstanding youth projects undertaken in the spirit of the 14th Parliament's Collective Commitment. They are looking for original and creative projects that encourage the social dialogue around water and peace. A total funding pool of 15,000 CHF, to be combined with other funding sources, is available, with the maximum award totalling 3000 CHF. Financing for the grants is generously provided by the Swiss Agency for Development and Cooperation and the Agence de l'eau Artois-Picardie (Artois-Picardie Water Agency).
WHO CAN APPLY?
The grants are open to all current and previous participants of the European Youth Parliament for Water, and other European national and regional water parliaments (including basin-level events). Applicants must be nationals of the member states of the Council of Europe or of Morocco – please see the full list of eligible countries here: https://lc.cx/gmHq
Application deadline: 15th February 2018 —-> Apply HERE.
For more information, visit the following LINK.
Map Unavailable