Mar 2, 2018 | 10:00 am
10:00 - 11:00

HELVETAS Swiss Intercooperation, | Bern

SWP warmly invites all interested SWP members to join the information event on the SWP Financing-Facility (SWP-FF).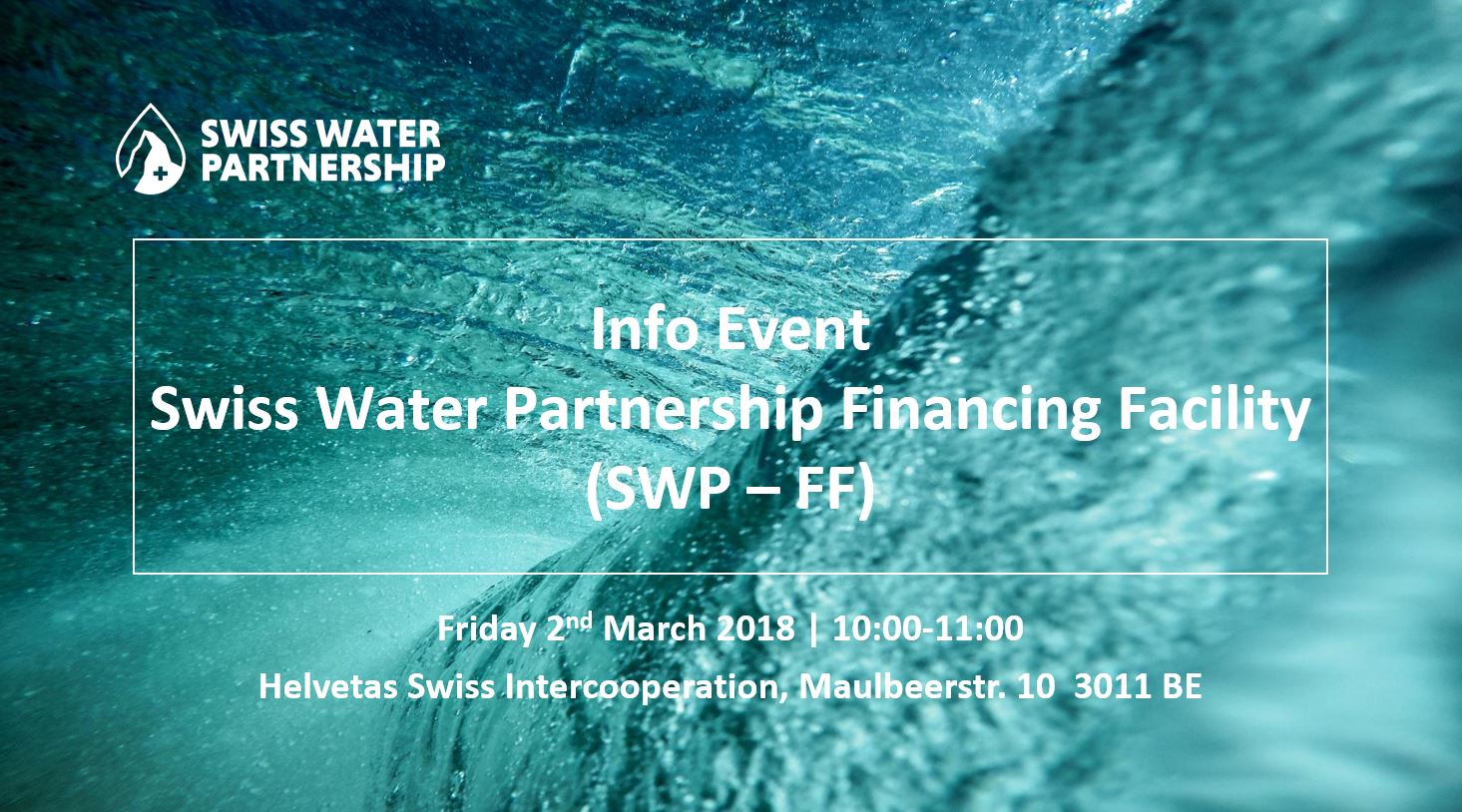 The SWP secretariat has been exploring opportunities for impact investing and blended finance to create additional market for the SWP members (e.g. by creating opportunities for cross-sector projects and to diversify the SWP financing channels to implement such projects). In this regard, different roles of a network like the SWP were identified together with an external consultant. So far, a preliminary study has been done and SWP is now exploring the possibility/feasibility of launching a SWP Financing Facility.
This information event aims at sharing an update on the SWP activities related to the feasibility study, with the focus on presenting the new concept of the SWP Financing Facility (SWP-FF) to all interested SWP members. After the presentation there will be time for discussion and Q&A's.
Please confirm your attendance via the SWP Secretariat by 15th February 2018.
Event location: HELVETAS Swiss Intercooperation,, Maulbeerstr. 10, , Bern, Switzerland