Jun 29, 2017 | 12:45 pm
12:45 - 13:45

Swiss Tech Convention Center EPFL, Lausanne | Lausanne

We invite you to join the SWP event on the imported water risk on 29th June 2017 at the Swisstainability Forum G21 at the EPFL in Lausanne.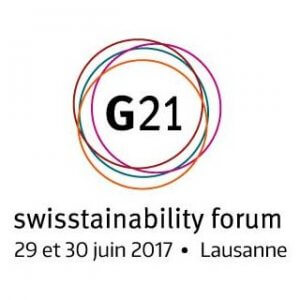 Businesses rely on many different, complexes and globalised supply chains that turn local water use problems into risks for multinationals and investments. They have to face the challenge brought about by water risk, such as droughts or water scarcity, that affect their bottom line causing higher operation cost and disruption in production. Without a sustainable management of these supply chains, neither SDG 6 nor sustainable growth can be achieved.
The WEF Global Risk report 2016 ranks water as the risk of highest concern for the next 10 years and sees water emerging as a top risk in terms of development impact. Water risk is of concern to many countries which are not currently suffering from water stress, as they import goods produced in regions where water is scarce. Companies are aware that the continuity of their operations is linked to the availability of clean fresh water.
In this event, representatives from different sectors will discuss the water risk for policy makers, investors, companies and consumers of different countries and solutions to mitigate water risk. The discussion will show the different perspectives the specific sectors have on the issue, the different approaches that can be taken as well as what implications for operations and procurement, in order to mitigate the problems – both on operations level and in the entire watershed.
For more information visit the official website of the G21 Swisstainability Forum.
Event location: Swiss Tech Convention Center EPFL, Lausanne, Route Louis-Favre 2, 1015, Lausanne, Switzerland