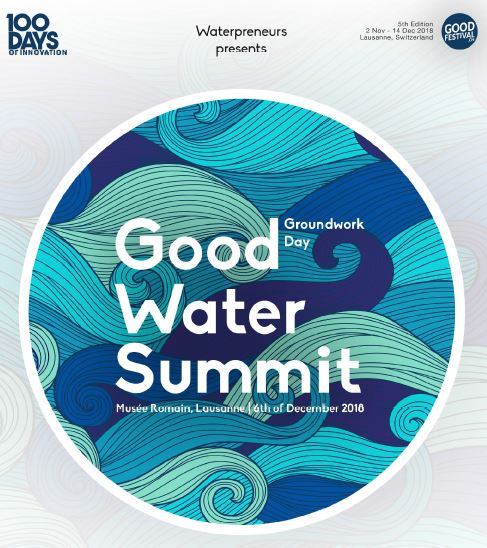 Take part in the Good Water Summit – Groundwork day on 6th December at the Musée Romain in Lausanne.
GoodFestival, Waterpreneurs, and Partners of the Swiss Water Entrepreneurship Pact, are organizing a workshop to co-create sustainable financial strategies for water, sanitation and hygiene solutions serving low-income customers.

Out of the box thinking will be needed to find innovative solutions to achieve SDG6 and ensure access to water and sanitation for all.
By joining this workshop, together with experts, you will:
Identify key concepts and create a common understanding of sustainable finance
Prototype generic deal sheets for 50k, 250k and 1m, which are fair and generative
Contribute to the design of the Good Water Summit 2019 event
This will be a unique opportunity to expand your community of people, that innovate, take risks and challenge the status quo to find solutions benefitting the people and the planet.
Registration: Please register here as seats are limited to 50 participants.
Invitation Flyer: Please access the flyer HERE.