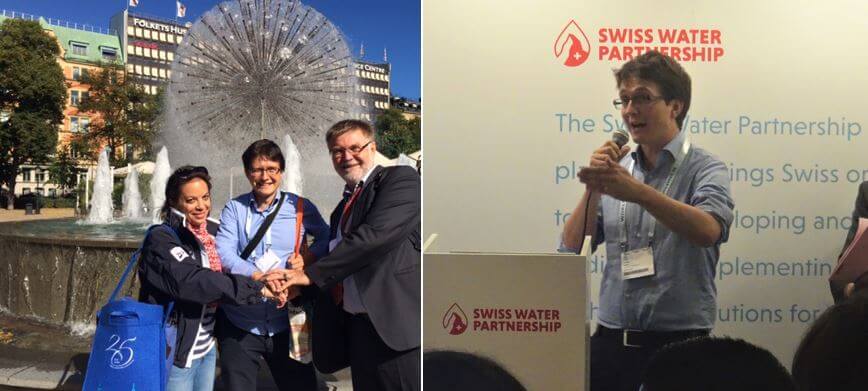 Lucien Blaser worked as SWP coordinator between October 2015 and May 2017. His contribution to the platform was remarkable. He considerably contributed to consolidate the platform by systematising all processes and tools, and improving the corporate design (website, flyer, newsletter layout). Lucien's dedication to the platform was exemplary. He perfectly managed among others the Swiss presence at the World Water Week in Stockholm and coached an Afghan/Pakistani delegation at the occasion of a study tour in Switzerland. The entire SWP secretariat's team and board are extremely grateful for his efforts that successfully led to a professionalization of the platform. Lucien left the SWP in order to gain experience abroad. We wish him full success for the next steps of his career. It was a great pleasure and honour to work with Lucien!
THANK YOU VERY MUCH!!!
As communicated earlier, Soraya Kohler took over coordination of the SWP in May 2017.