Ernst Bromeis, Ambassador for projects of Solidarit'Eau, is  famed for his long-distance swims. These water-borne expeditions have made him an 'ambassador for water'. His recently released book details how Ernst became involved with water and with the fight to ensure that each of us on this planet gets what is rightfully her or his: the access to a plentiful amount of this essential resource.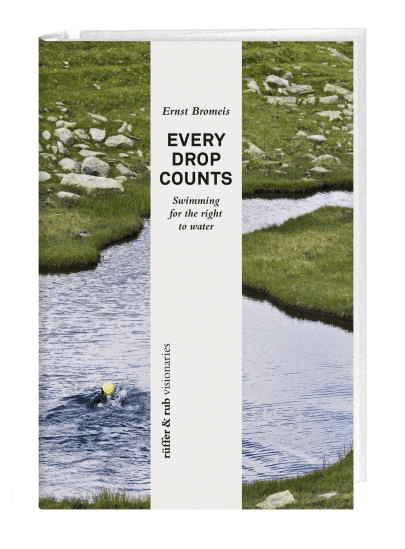 Ernst Bromeis' objective is to make human beings aware of the fact that water is finite in amount and fragile in nature. To do such, he undertakes spectacular athletic feats. One of these was accomplished in 2008, in which Ernst swam across 200 of the lakes found in Switzerland's canton of Graubünden. Another took place in 2014, in which Ernst swam the length of the Rhine. This involved his making his way down the some 1,200 kilometers separating the river's source (the Lago di Dentro) and its mouth in the Netherlands.
In his book "Every drop counts – swimming for the right to water", Ernst tells the story of how his vision of protecting our right to water arose. He also relates how he finds the strength to overcome setbacks and to set forth his pursuit of this vision. Ernst's feats and his book are intended to make us aware of the importance of water – and to impart to each and every one of us the courage to devote ourselves to protecting humanity and the environment.